Soffit is the material between the roof's eaves where the fascia and gutters are placed to the wall. Roofs that do not have overhangs do not have soffits. Soffit acts as a passive ventilation unit for your attic and roof system. It keeps warm moisture in the air from entering the attic air and condensing and creating mold and lets your house "breathe".
Fascia is the material covering the area behind the gutter. It helps to hold/seal the soffit and cover any exposed wood to protect from water/moisture entering your roof trusses and fascia board.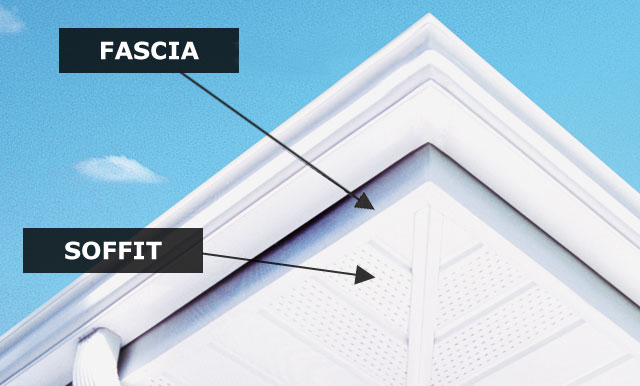 Your attic and inner roof system plays a primary role in your home's ventilation by constantly recirculating heat and moisture. In addition to health and comfort, an attic with properly vented soffits can reduce your utility bill. Air from the soffit cycles to the vents to draw heat and moisture away from the house. Moisture is mold's breading ground and the cause of roof rot and poor air quality. Soffits protect your roof's underlying structure from the elements. Without them, rain and snow would cause your roof to mold and rot.
Soffit also helps keep pests and animals from entering your home through the roofline or gutters and nesting in your attic. These animals can cause damage to your attic and electrical systems and contribute to unhealthy air quality.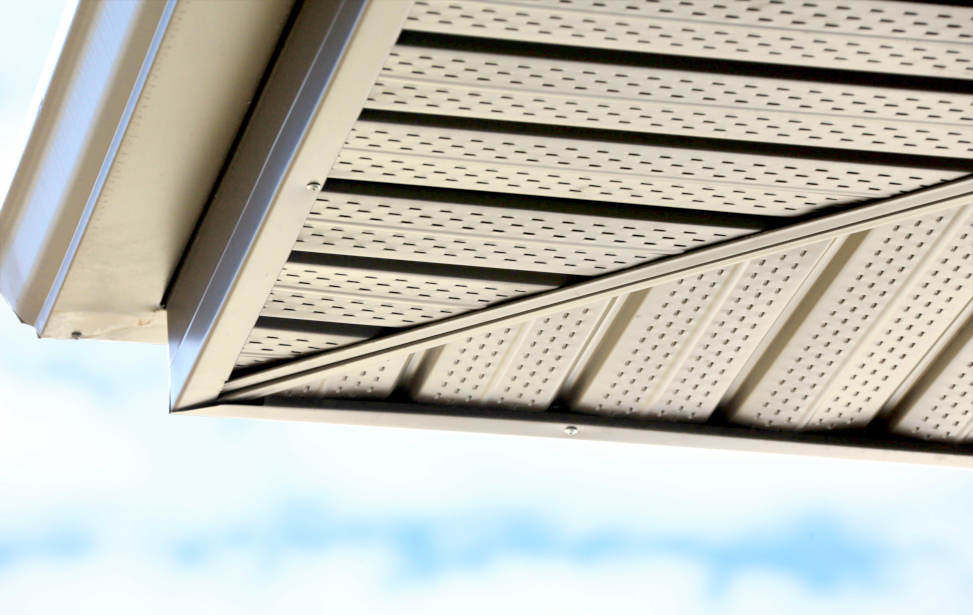 Our extra strong soffit and fascia is available in your choice of vented or plain style panels that lock together easily for a fast, professional finish. Partnered with smooth or ribbed fascia board, your home will be beautifully protected for years to come. Wide variety of styles and colours to match any existing outdoor accents
Replacing your existing soffit and fascia with Homescape is a smart investment. Designed with easy upkeep in mind, the high-performance finish won't blister, flake or peel, and the aluminum construction won't split, warp or rot from exposure to moisture, so you can forget about the maintenance or repair associated with wood products. Installation is a one-time job-once it's complete you will never have to think about it again!
For more information please contact us at (416) 312-3684
We only use quality products provided by the industry's leading manufacturers.